Recovery from coronavirus must lead to a better world. We simply cannot return to where we were before #COVID19 struck, with communities unnecessarily vulnerable to health, environment and economic crises. We have amazing tech solutions & business ready today.
Now is the time to build more inclusive, sustainable and resilient societies. Starting with housing, food & transportation + letting bad business die.
Like gas stations or some retail stores epitomizing classic consumerism. March 2020 marks the end of consumerism as we've come to know it. If these last few weeks have taught us anything it's that it just takes one to protect the many. Today we become aware through the pervasive spread of this virus just how strong our individual actions can be. That staying home is an effort in saving lives. Once we emerge from this, think about transferring that notion to buying power. Imagine the power of individual action, and the strength it gives every single dollar spent. Consumers will be asking themselves: Why am I spending this dollar? Who am I spending it with? And, what greater good will it serve?
Look around, what are some of the businesses we don't need? Is there something in your life you can do without? They are unsustainable and taking wealth (health, time & money) from the community.
What is going up?
Environment, localism, self-education, right to experiment, science, tech, remote/gig work, universal basic income, shared mobility & farming, hygiene, autonomy.
and down…
Urbanization, globalism, indoctrination, large offices, bureaucrats/politics, mass transport, 9-5, consumerism, cost of living, imported food, fossil fuels.
Pick your challenge.
This is the #FutureOfWork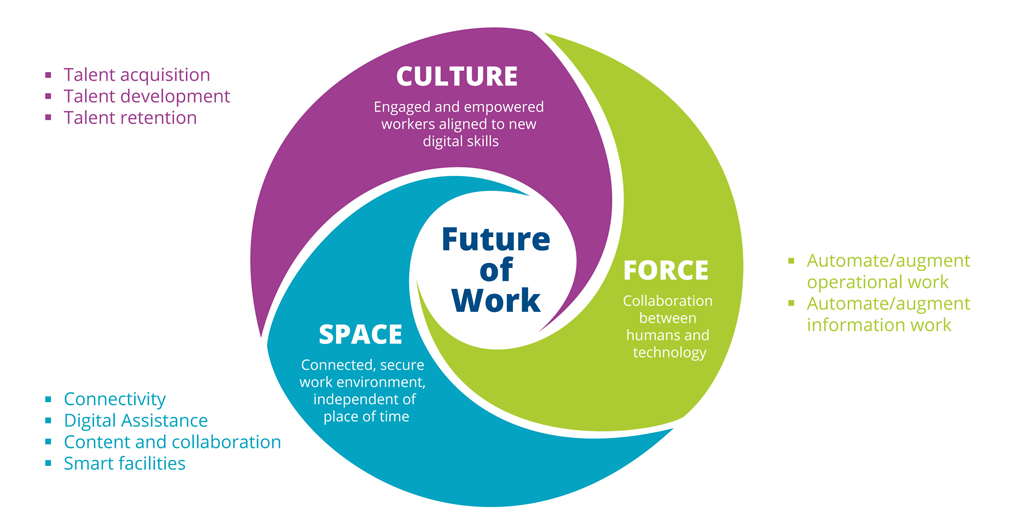 Go the distance. What will be automated? Banks, Insurance, Real Estate and yes even Government. That's YOUR business, currently being run by middlemen cashing in on great pay but doing a poor job with antiquated tools and processes.
So how do you optimize your life? Someone once suggested that I occasionally ask myself, "What am I really trying to achieve here?"
Whenever I remember to do it, I find the question generates useful answers.
What is one question you find useful to ask yourself?
Just answer it, change your mind, move further ahead, collaborate with peers, passion into action.
Powerful opportunities post COVID
Indeed everything gets disrupted in the next decade. Even the disruptors! 2020 will vastly accelerate adoption of these technologies;
e-commerce
drone delivery
digital contactless payments
virtual events/video meetings
autonomous vehicles
health tracking & wearables
3D manufacturing
voice mobile applications
online learning
smart robotics
But read the entire position of the system change from earlier this year.
Choose your own adventure and challenge with free courses today; https://www.mooc-list.com/
Meanwhile in Korea
But what about taking a bad situation in cities and using the technology you have for good, right away.
The South Korean Government developed a system to support epidemiological investigations using the "Smart City Data Hub," a tool to analyse urban data the gov has been co-developing since 2018.
Using the data hub, epidemiological investigators can request, obtain and confirm data about coronavirus cases and people they have come into contact with, through a single platform. This has greatly simplified what had been a tedious and time-consuming process.
In the last week, daily confirmed cases of coronavirus have dropped from highs of more than 900 to manageable levels of around 90 per day in Korea. That was without the need for city-wide lockdowns, blanket travel bans or widespread self-isolation tactics that are now being implemented elsewhere in the world to curb the spread of COVID-19.
'Smart City Data Hub' is a dramatic example of how the so-called "smart city" technology is improving the lives of South Koreans.
Promoted by the South Korean government as a key sector of the brewing Fourth Industrial Revolution, smart cities use cutting-edge information technology such as artificial intelligence and IoT to make urban administration more efficient and give residents more fine-tuned control over their lives.
Smart cities are also providing government entities, big corporations, and startups alike a new space in which to innovate. They may even offer a path for inter-Korean reconciliation.
Radical optimization bringing the world together.